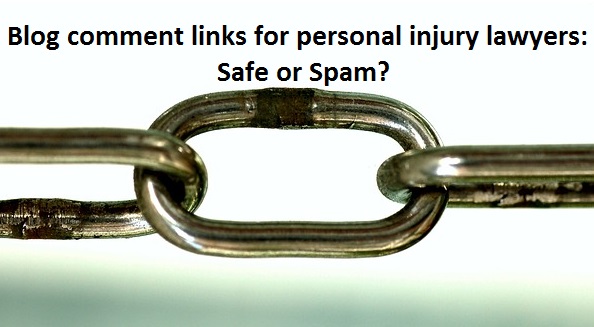 I get to see the link portfolios for personal injury attorneys often.
Usually it is after an SEO company has been fired for either goofing up a law firm's presence in Google search or because they failed to produce results.
One of the oldest tricks in the book is "blog spam", or leaving comments on blogs all over the web. After all, minimal effort is required to get the link.
Is the link any good?
Generally speaking, the easier it is to get a link, the less it is worth. The same goes for blog comments, which are marked as "NoFollow".
That said, a comment, if well thought out, isn't going to hurt either.
It will not boost you to the top of Google, the links are simply not powerful enough.
And quality is better than quantity.
In other words, have 4 or 5 NoFollow links from relevant articles will actually help your website with SEO. But blasting the web with random comments like "good article" just to get a link is considered webspam and may result in a manual or algorithmic penalty.
Do feel free to comment if you're making a contribution to the author's original piece. Comments are a big part of the web and have been for decades.
If you need assistance getting higher quality links to rank higher in Google search please feel free to contact me.