In June 2020, a new feature came to law firms appearing in the Local Pack called "Online appointments". This feature allows law firms to take up just a little more real estate on the front page of Google and gives them a neat green check mark.
Here's an example of Steven M Sweat, Los Angeles Personal Injury Lawyer, APC showing up in the local pack with the new "Online appointments" feature: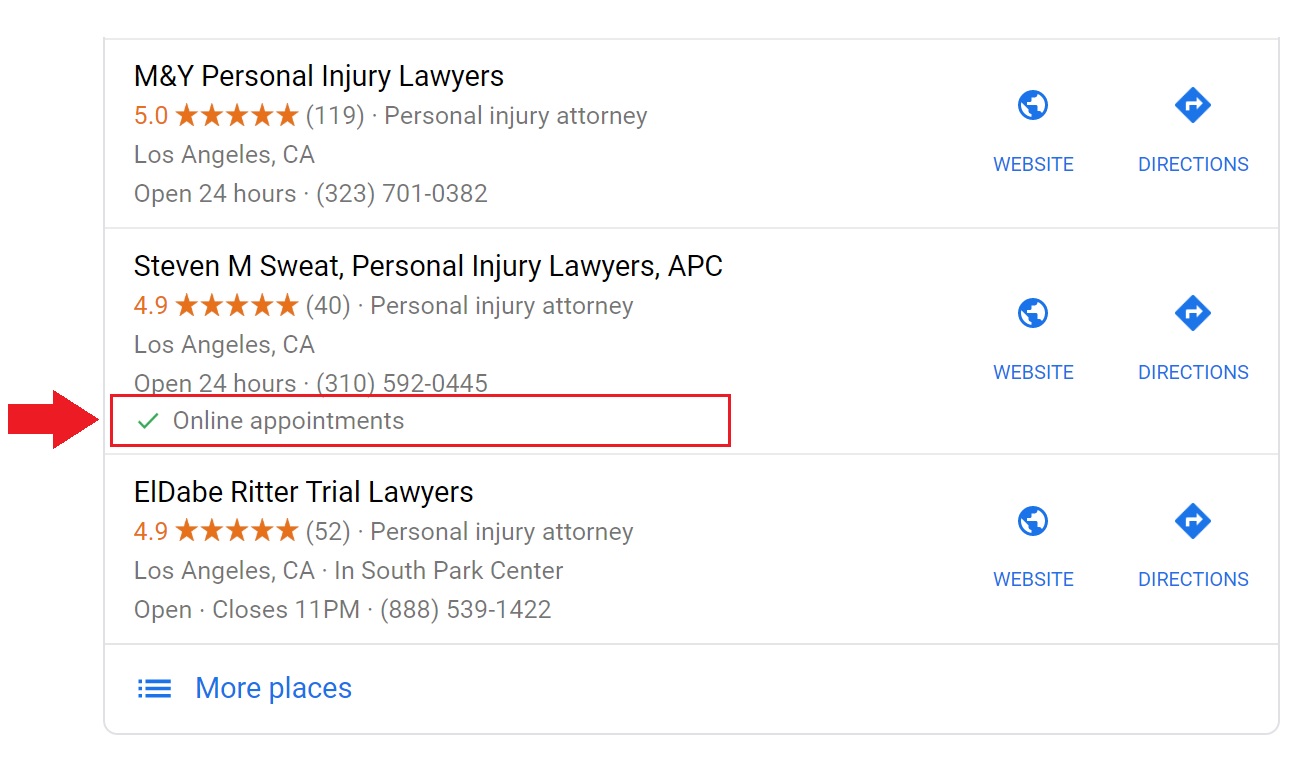 How do I get "Online appointments" to show up?
A client of mine asked me if this was spam. Most definitely not. Since the pandemic began, nearly all law firms instantly began offering online appointments. An online appointment is as simple as a phone call or a Zoom meeting.
To get the "online appointments" message to display on your listing in Local Search Results, simply follow these steps:
Log in to Google My Business
Click on the Info tab
Click on Accessibility – this brings up the Attributes page
Scroll down to "service options" and tick "online appointments"
Here's a screenshot of what that looks like: